Why Manufacturers are Choosing Plastic Gears over Metal
Plastic gears used to be found in very limited applications due to the uncertainty around their response to moisture, temperature, chemicals and certain other elements.
Today, the true benefits of plastic gears are finally being realized as scientific plastic molding design, material processing and process control are advancing to new levels.
Injection molded plastic gears are now being used in electronic & electrical appliances, industrial equipment, the medical industry, the automotive industry & many more.
Global demand for plastic gear molding is predicted to experience significant growth worldwide.
Below are the top 5 reasons why manufacturers are now choosing plastic gears over metal.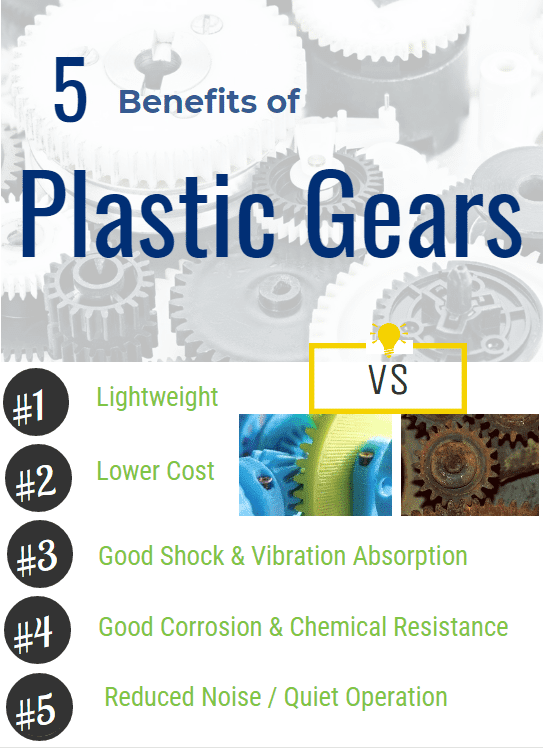 Why Choose PMC?
Plastic Molded Concepts is a U.S based company that uniquely specializes in molding with engineered resins. We have been thriving in the plastic molding business for 45 years. We have the experience and certified in-house Master Molders, allowing us to take on projects of any complexity.
We provide a comprehensive range of plastic molding services including mold design assistance, modeling, prototyping, manufacturing, and testing.
Find out if plastic injection molding is right for your gear manufacturing needs by contacting our experts at PMC today.